Your support has transformed thousands of lives from vulnerable to vibrant.
For 123 years, we have stepped forward to help vulnerable individuals in our communities. We provide recovery services and tools to improve their quality of life through our various programs. Every day, we wake up and envision a safe, healthy, and productive community. The goal is to have families strengthened, people live with dignity, and human potential realized. This work is hard and cannot be done alone; you choosing to walk with us on this journey, makes our work possible. Your generosity has truly transformed the lives of countless children with unique educational needs, adults struggling with mental health and addiction disorders, vulnerable veterans struggling to get back to a stable life, and seniors who desperately need a safe and supportive community around them.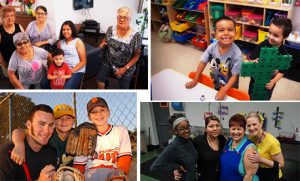 Today, we celebrate 123 years of this good work.
We could not have gotten where we are without every single member of our Volunteers of America Southwest family. Moreover, our dedicated and caring staff show up every day and do work that is not just good enough but is their absolute best. Our community of supporters and volunteers have shown us consistently that they have talents that the world desperately needs more of.  The generosity shown by our treasured donors continues to have an incredible impact on the quality of life available to those in our communities who are most in need. Check out one of our newest projects, an educational garden in National City!
Want to help us celebrate? It's as easy as 1-2-3!
Your generosity is the most direct way to make an impact in the lives of those we help through our recovery services. Click the button below to make a donation of $123 (or any other amount) in celebration of our 123 years of transforming lives. Please consider donating today.